What to Expect
Enjoy Priority Access to Park Güell and its Monumental Zone
Originally intended to be a gated community for aristocrats, Park Güell is a burst of Gaudi's imagination come to life in the form of a public park. Positioned at an apt vantage point in Barcelona, this iconic park has quirky buildings, lush parks, and unique details that amuse even the most cynical visitor. With your timed entry ticket, you can visit the Monumental Zone, which requires ticketed access. Making up 5% of Park Güell, the Monumental Zone houses Sala Hipòstila (the Hypostyle Room), Museu del Guarda (Guard Museum), Jardins d'Àustria (Gardens of Austria), Plaça de la Natura (Nature Square or terrace), Pòrtic de la Bugadera (Wash House Portico) and interesting roads, viaducts and paths that one must see to believe!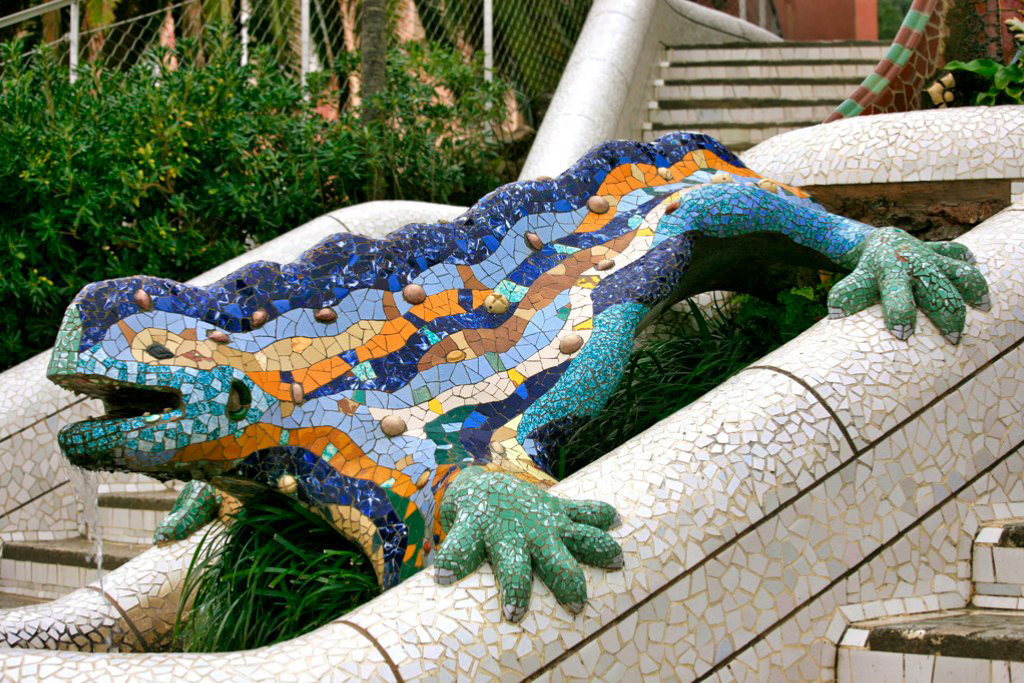 The exquisite lizard figurine that welcomes you into Park Güell - an adequate representation of the burst of color you can expect within the park!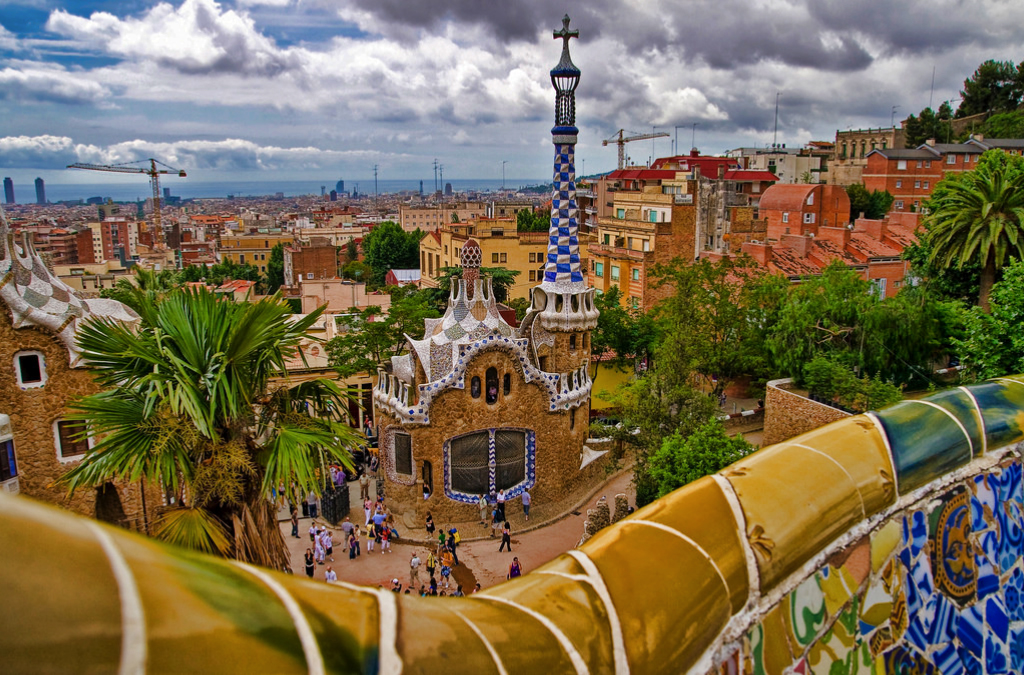 A view from Plaça de la Natura that showcases Gaudi's incredible vision.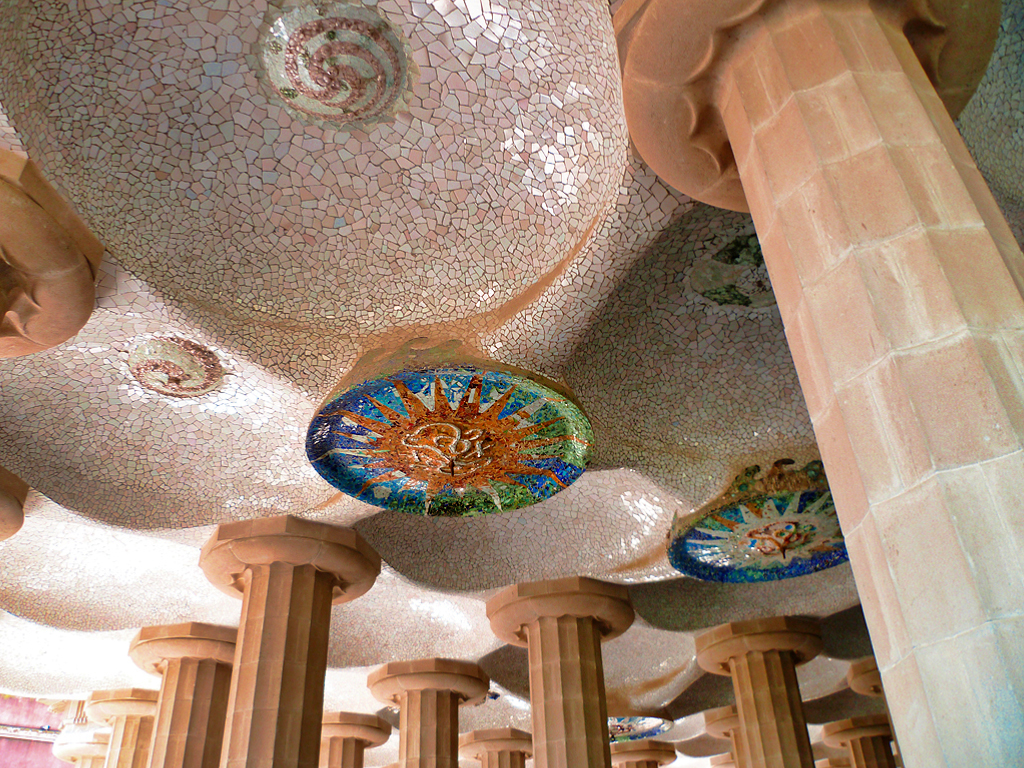 The impeccable ceilings in the Hypostyle Room.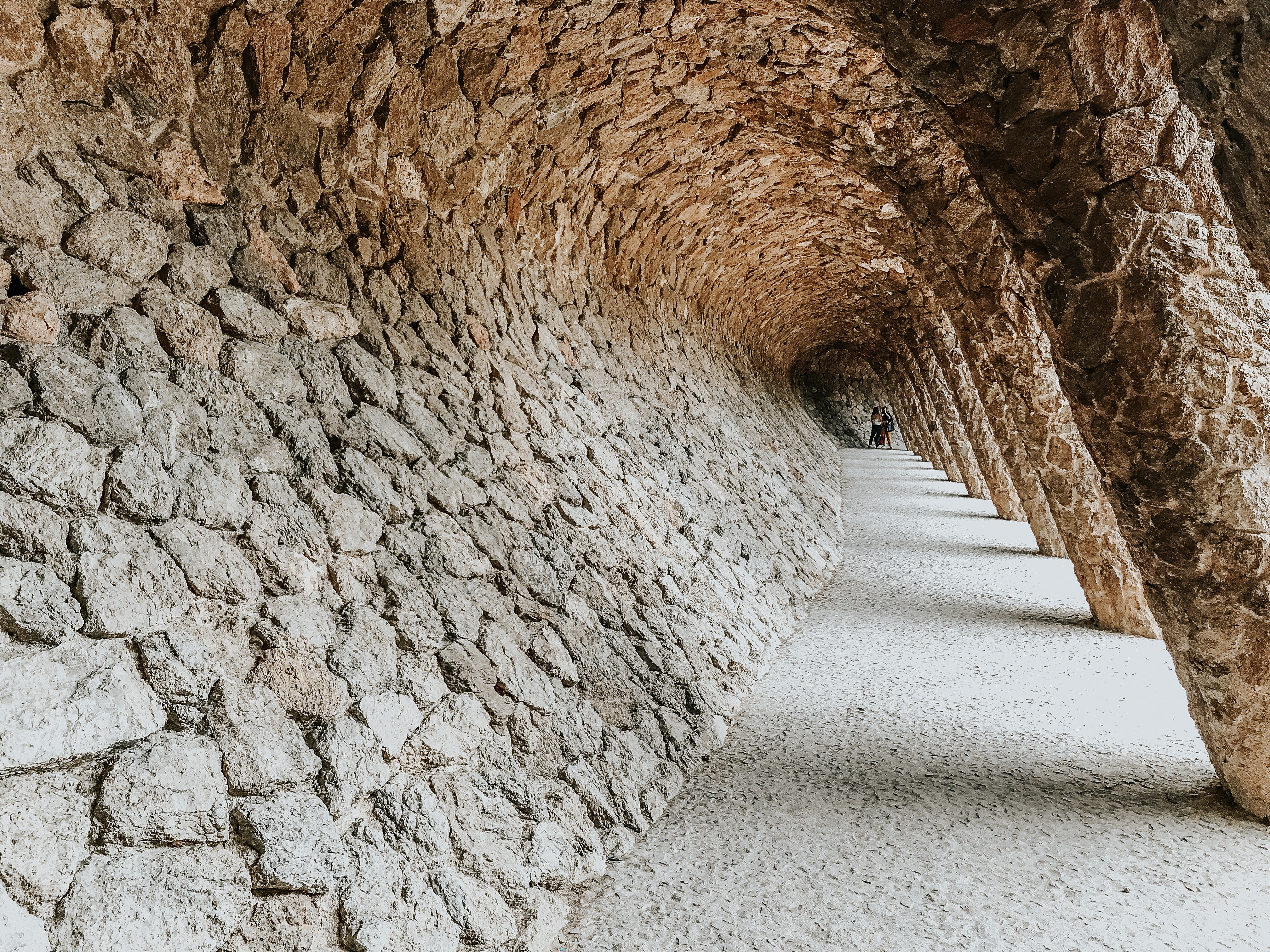 Straight out of any fantasy-fiction novel, this is the Portico de la Lavandera, an incredible viaduct, one of many in Park Güell.

Park Güell is easily one of the most popular attractions in Barcelona, receiving over 5 million visitors annually. With a limited number of people allowed inside in each timed entry slot, ticket purchase lines at the venue can be anywhere between 1 to 3 hours long and, should you manage to purchase a ticket, your entry may be for a time that is hours later. Purchasing your ticket online before your visit not only helps you save time but also allows you to choose an entry slot according to your convenience.
Note: From May 1st to August 27th the access is free from 6 am to 8 am and from 9.30 pm to 12 am.